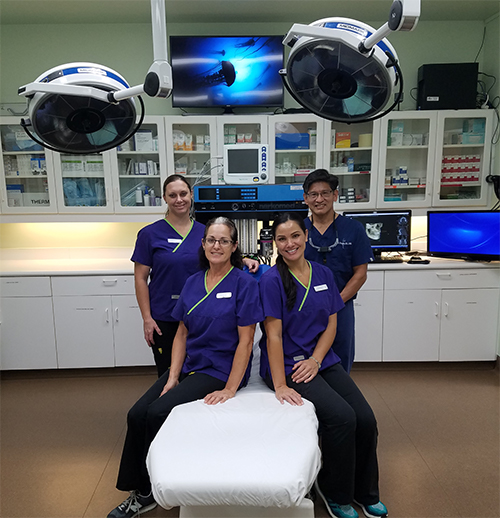 Our facility was designed to provide you with a comfortable experience from your first consultation through your treatment and post-treatment care. Our state-of-the-art operating room is fully equipped for the safe delivery of anesthesia. Board certified anesthesiologists are available to provide  sedation or general anesthesia as needed.
3-D Imaging
Dr. Hiranaka utilizes the all-in-one CS 9300 3D CT unit, which is the most versatile multi-modality imaging system from Carestream Dental. In addition to its exceptional 3D imaging capabilities, it offers 2D digital panoramic imaging with variable focal trough technology—delivering crystal-clear images every time it's used. It can even be upgraded to include one-shot cephalometric imaging
3-Dimensional Imaging is revolutionizing oral and maxillofacial surgery. It is improving diagnosis and treatment in oral surgery, implant dentistry, orthodontics, and endondontics. Computed Tomography (CT) is not new, but with the development of CBCT units now available, these images can be produced with significantly less radiation exposure (50-100X) compared to medical CT, shorter scan times (10-15 seconds in the office), and lower cost.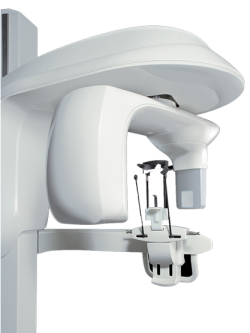 Easy Case Review and Planning
The CBCT provides me with a road map of sorts to plan surgical treatment. With the ability to identify vital anatomic structures such as nerves and blood vessels, I am able to plan the best possible treatment while decreasing the risk of complications.
The images allow me to see things that were only available with tomograms or a medical CT. Medical CT's are great, but are limited by very high cost, limited availability, and large radiation exposure to the patient.
The CBCT unit allows me to bring this to the office. The software programs available now, also allow for 3-D reconstructions that are difficult to obtain and manipulate with a medical CT.
We have seen a shift in implant dentistry as CBCT has been incorporated. It is rapidly becoming the standard of care in implant dentistry. This is due in part to the ability to identify potential problems due to bone volume, or the location of the maxillary sinus or inferior alveolar nerve. With the ability to take direct measurements off of CBCT images, this far exceeds what can be done with panoramic x-rays or periapical films.
have questions? Take a look at our FAQ
We also offer cosmetic services
Find out more at a-new-face.com
{"dots":"false","arrows":"true","autoplay":"true","autoplay_interval":"3000","speed":"600","design":"prodesign-11","rtl":"false","loop":"true","slidestoshow":"3","slidestoscroll":"1","centermode":"true"}